Discover how we've unlocked new possibilities
For decades scientists knew that chitosan was abundant in nature and had unique potential to help solve some of humanity's greatest chemistry and pollution challenges.
Yet, without technological breakthroughs and economies of scale, chitosan has been limited to niche applications.
Our stack of technologies unlock scalable solutions for the first time
Further formulation technologies to provide the properties of chitosan in a turnkey solution for specific applications

Zero waste process + new specifications + precision control
Our proprietary Chitofining™ process is the world's first zero-waste process for extracting chitosan. This process allows for 100% utilization of the raw material, because what isn't isolated as pure chitosan becomes an organic, nitrogen and calcium-rich byproduct that is blended into fertilizer.
Further, this innovative green chemistry process allows us to isolate and modify chitosan with greater precision while maintaining a greater crystallinity than the traditional process. Plus, all at a lower cost than the industry has ever seen before.
500%+ increase in concentrations + improved consistency & convenience
Zale means "Strength of the Sea." Our Zale Technology™ enables us to provide chitosan in a ready to use liquid solution at 500%+ the concentrations previously possible.
This technology also lowers the viscosity of liquid chitosan solutions by 98%, creating a much easier to handle and more predictable product. Further, this allows us to formulate and blend chitosan with entirely new possibilities in our Downstream formulations.

Unlocking new performance & frictionless adoption in Agriculture, Water Treatment, and Material Science

To solve some of the agriculture industry's greatest challenges, we have two Tidal Grow® platform technologies. Bioactive Technology products are our natural plant nutrition and crop protection products. Our revolutionary Integra Technology creates safe and novel biomolecules for the delivery of trusted active ingredients and chemical fertilizers. The result is less run off of excess nutrients and pesticides, lower carbon footprint, and improved soil health.

Water is the most precious resource and is needed by every industry. We have solutions that are proven to reduce non-biodegradable metal-based polymers and enhance the performance of treatment systems. Removing pollutants for stormwater, industrial wastewater, drinking water, and more in a greener way. Our Tidal Clear® Hybrid technologies make chitosan compatible with current technologies.
Materials are all around us. From what we wear, stand and walk on – to what our buildings, automobiles, and more are made of. Many greener chemistries require compromise on performance or cost. We formulate scalable solutions for displacing toxic Flame Retardants, PFAS / PFOS, metals, and more. We also partner with companies trying to improve the environmental and human safety of their products.
Chitosan's most advanced laboratory and science team
Empowering you with the convenience and reliability previously only available from synthetic polymer chemistry.
We are continuously advancing chitosan characterization with our cutting edge laboratory and team of specialized scientists. We use advanced AF4, GPC, FTIR, SEC, UV/Visible spectroscopy, and more to precisely characterize chitosans and our novel chitosan-based biomolecular solutions. 
This enables us to provide the most consistent quality and reliable efficacy. 
Tidal Vision's quality control team produces a Certificate of Analysis (COA) for every batch manufactured. Our production team follows strict and repeatable Standard Operating Procedures (SOP) to ensure the highest quality and consistency. 
Further, we have a 3rd party laboratory analyze every batch down to the parts per billion to ensure that no detectable levels of allergens are present before that batch is moved into one of our final product facilities.
We partner with companies who have large scale distribution and want to stabilize their supply chain
For leaders who believe that mass adoption of green solutions is necessary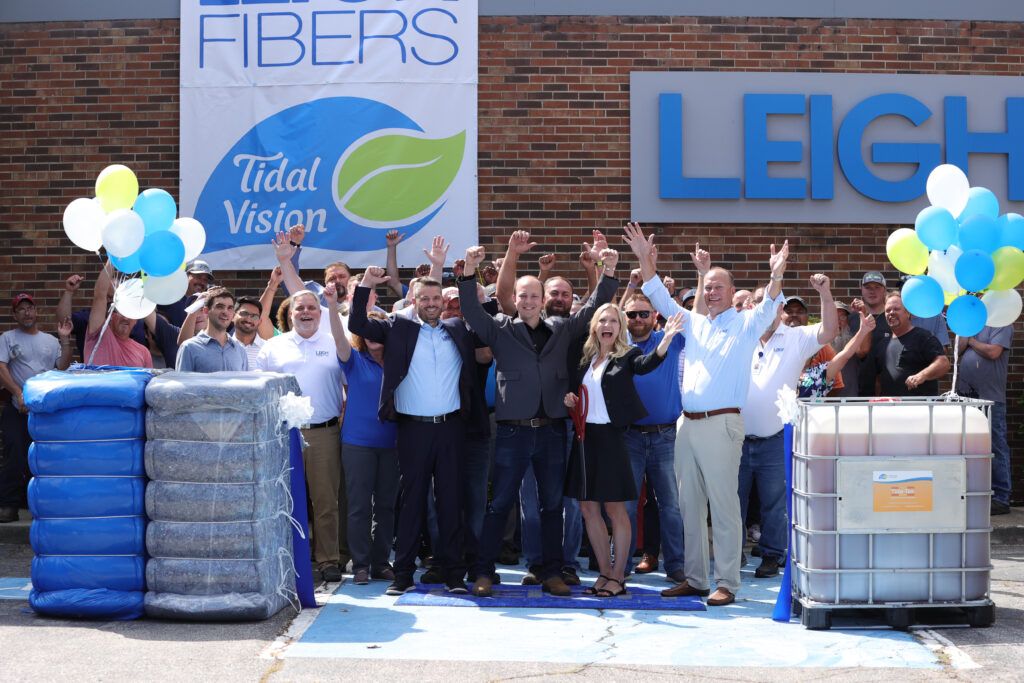 The cost of synthetic polymers and many other chemicals have skyrocketed and remain unstable, and regulations are putting pressure on companies to change. 
We've got the proactive solution. Benefit from our technologies, economy of scale, favorable regulations, and stabilization of your supply chain.
Scalable Solutions Without Compromise
Powerful Performance • Easier to Use • Lower Cost
Our team of chitosan scientists and industry experts are here to help.
HQ: 3710 Iron Gate Rd Bellingham, WA 98226